He was one of nine children born to Josiah Gladding and Mary Allen and was born in 1775, Newport, Rhode island. Timothy seemed to have traveled to Albany, New York in the late 1790s , married twice at Albany and died in 1845.

Not much is known of his profiles, except for a few surviving hollow-cut examples embossed with his mark, either simply "Gladding" or "T. Gladding." From a few contemporary advertisements in Albany newspapers, one finds that he worked with his brother as an ornamental painter. Rather than working as an itinerant profilist, Gladding worked as a "stationary" cutter from his brother's painting business at Albany.

From the profiles in the collection of New York State Library at Albany, one can see that his cuttings were obviously made with the assistance of a tracing device, physiognotrace. His bust shape is so typical of the period resembling that of William King, Moses Williams at Peale's museum and others of c1803-1810. Those profiles are plain with no ink detailing. Luckily for us collectors, his works are embossed with his name, but for those cuttings without the embossing one can still attribute his works by the unique sharp pointed bust tip.

His career as a portrait cutter fades around 1810. In the "Annual Register and Albany Directory of 1815," he is listed as a "sign painter" at "180 state street."

The following images are from my collection. I believe this is the only known example with inked detailing of the hair and the only "Gladding" in private hands.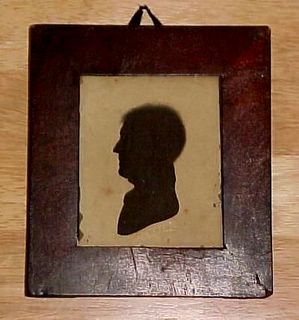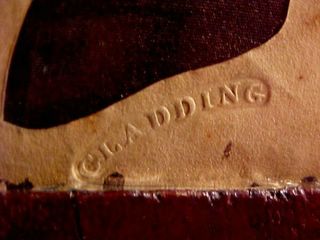 COPYRIGHT © 2005-2009 Robert M. Jones
All Rights Reserved